Participating in a cycling sportive? Running a marathon? Hosting a community event? Please consider fundraising on behalf of Wheels for Wellbeing!
Penge CC

Our partnership with Penge CC started in 2017 after one of its members, Barry Covington, sadly passed away. In the lead-up to Barry's funeral, the club raised over £7,000 for Wheels for Wellbeing, and the members have not stopped fundraising since! From participating in RideLondon to hosting the annual 'Barry Covington Memorial Ride', Penge CC plays an ongoing role in ensuring the provision of cycling for Disabled people in south London!
See our Tweet about Barry Covington and Penge CC here.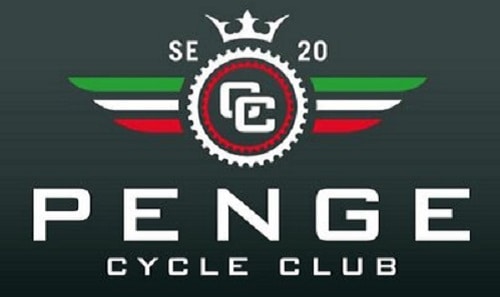 421 adventure
An amazing couple named Aurelie & Marco have been cycling around the world since May 2018. With the ultimate aim of cycling from Helsinki to Singapore, they have been raising money for Wheels for Wellbeing throughout!
"Fundraising for Wheels for Wellbeing was an easy decision for us; we immediately felt that we both believe in the power of the bicycle and that everyone should have the possibility to use it. Wheels for Wellbeing is also very politically active to make cycling accessible to anyone. We believe [the organisation] is a source of inspiration to the world and this is why we want to support [it]."
See our Instagram post about 421 adventure here.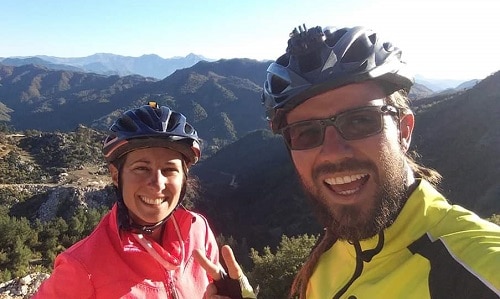 Hackney Cycling Campaign
Hackney Cycling Campaign holds a Burns Night celebration every January, during which they donate a portion of the raffle proceeds to a worthy cycling-related charity. Wheels for Wellbeing was chosen as the 2020 event's beneficiary charity, receiving a grand total of £300!
Here is what Dave Harris, Hackney Cycling Campaign's Treasurer said: "We are deeply impressed by the work you undertake and are confident that you will be able to utilise the funds in a suitably productive manner."
See our blog post about Hackney Cycling Campaign here.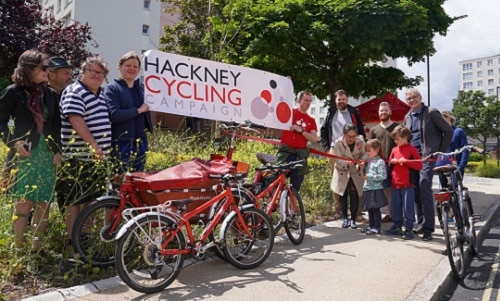 Kent Velo Girls
On 6th October 2019, Kent Velo Girls held their annual sportive event. Organised and run by volunteers, the event offered 3 different scenic routes, discounted fees for families and under 16s, food stops, a raffle and goody bags! It was a great success, with £2,043.50 being raised on behalf of Wheels for Wellbeing!
See our Facebook post about Kent Velo Girls here.

Team WfW

Our inclusive cycles were put to good use during the Prudential RideLondon weekend in August 2019. A group of Disabled cyclists and our staff participated in the RideLondon 19 event, with everyone receiving a medal at the end. They also managed to raise a fantastic £791.25!
See our Facebook post about Team WfW here.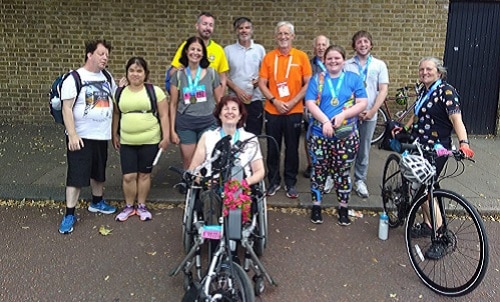 Alison & Philip
When Alison & Philip got married in May 2019, the happy couple asked their guests to donate to charity instead of buying wedding presents! The £500 raised was then matched by the Lloyds Bank Foundation, meaning that Wheels for Wellbeing ended up receiving £1,000 in total!
See our Facebook post about Alison & Philip's wedding here.