Cycling sessions
Inclusive drop in sessions
We run drop-in inclusive cycling sessions for disabled people and their families, carers or friends, from three bases in south London. Our qualified instructors, supported by fantastic volunteers, help participants try our cycles or get comfortable on the one that suits them, and offer ongoing support.
Relatives, friends and carers are welcome to join the fun.
On your first visit
If you've not cycled with us before please arrive during the first half hour of the session to say hello and have an induction. If you're a group of five or more please let us know in advance the sorts of cycles you'd like to try so we make sure they're available, simply fill in the form at the bottom of this page or call us on 020 7346 8482.
Information for your first visit
Session alterations
Due to factors beyond our control we sometimes have to alter or cancel sessions, please double check the latest SESSION ALTERATIONS HERE.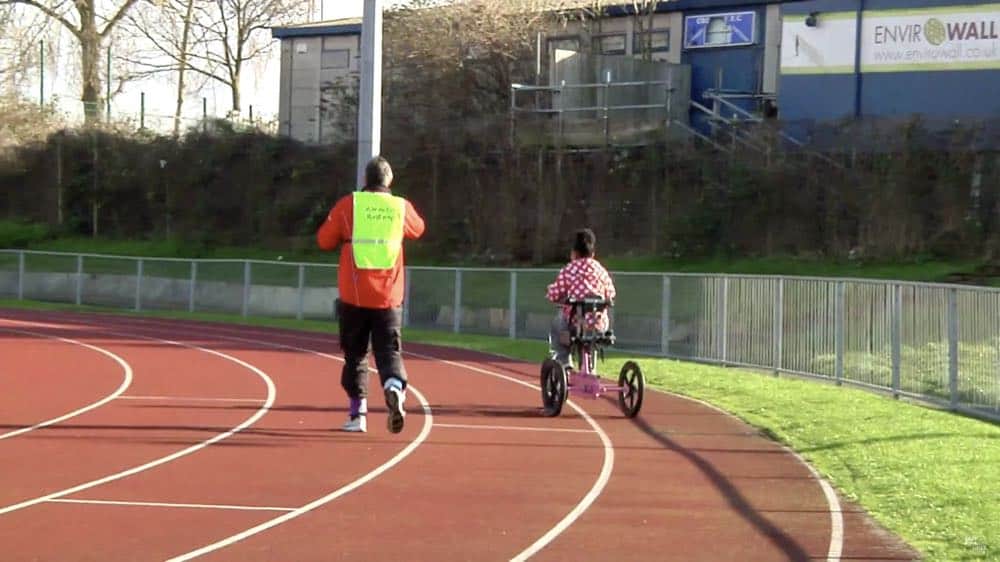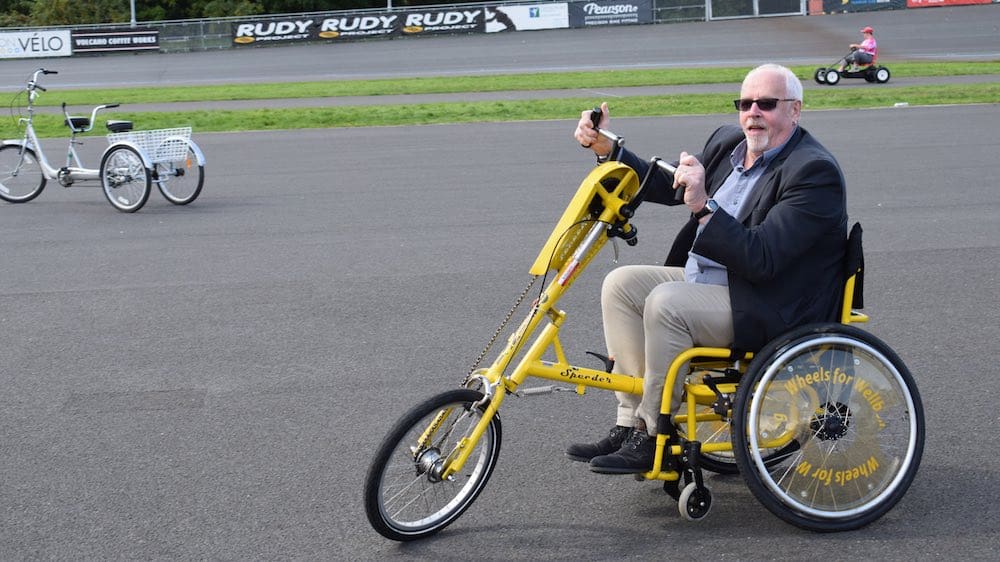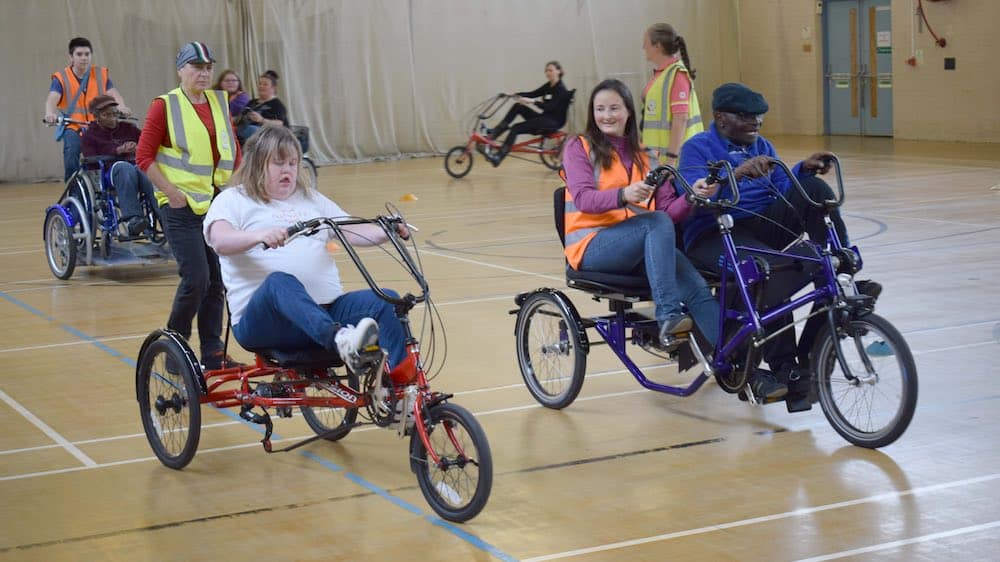 Croydon Sports Arena
Outdoors
Albert Road, South Norwood SE25 4QL
Tuesdays 10am – 1pm
Fridays 11am – 1pm
Saturdays 10am – 12:30pm
Train: Norwood Junction. Elmers End. Arena (Tramlink 2)
Bus: 130, 196, 197, 312, 289, 367
Car: Free parking on site
Questions: Call the Session Manager on 07806 334 770
Herne Hill Velodrome
Outdoors
104 Burbage Road, Herne, Hill, SE24 9HE
Mondays:
11am – 1pm from December to March
11am – 1:30 pm from April to November
10:30am – 12:30 during 1/2 term and school holidays
We ride on the flat part of the track.
Train: Herne Hill or North Dulwich.
Bus: P4, P13, 3, 37, 68, 196, 201, 322, 468
Car: Free parking on site
Questions: Call the Session Manager on 07578 746 448
Ladywell Day Centre
Indoors
148 Dressington Ave, Lewisham, SE4 1JF
Wednesdays 10:30am – 12:30pm
In good weather we ride through the park.
Train: Ladywell
Bus: 284, P4, 122
Car: Collect free permit at reception
Questions: Call the Session Manager on 07561 166 949
Cost
We try to keep prices affordable and good value, while using suitable venues, excellent staff and volunteers and a range of specialist cycles. It costs us £25 per head to provide these sessions, and we ask for a contribution towards this as below. We are always grateful to those who are able to make an additional donation to support our work.
Per disabled cyclist: £5 (if you need a supporter/carer they are included in the price)
Per non-disabled cyclist: £5
Special family price (up to 4, including at least one disabled cyclist): £10
Bringing cycles to you
We may be able to bring a range of cycles to your school, community centre or other venue. To find out more about our 'Bringing cycles to you' scheme please fill in the form below or call us on 020 7346 8482.