Barry Covington & Penge CC
Wheels for Wellbeing is Penge Cycle Club's chosen charity partner. In this (long overdue) blog post we will be shining a spotlight on how the partnership came about!
It all started with a man called Barry Covington (known as Baz to family and friends, and Bazzy to his nephews). Originally taking up cycling to enable him to commute to and from work, it soon became his favourite sport and he decided to join Penge CC. Barry was a keen and regular member, riding on Sunday mornings and some evenings. He also signed up for challenging events and began riding competitively in fast, enduring long distance rides.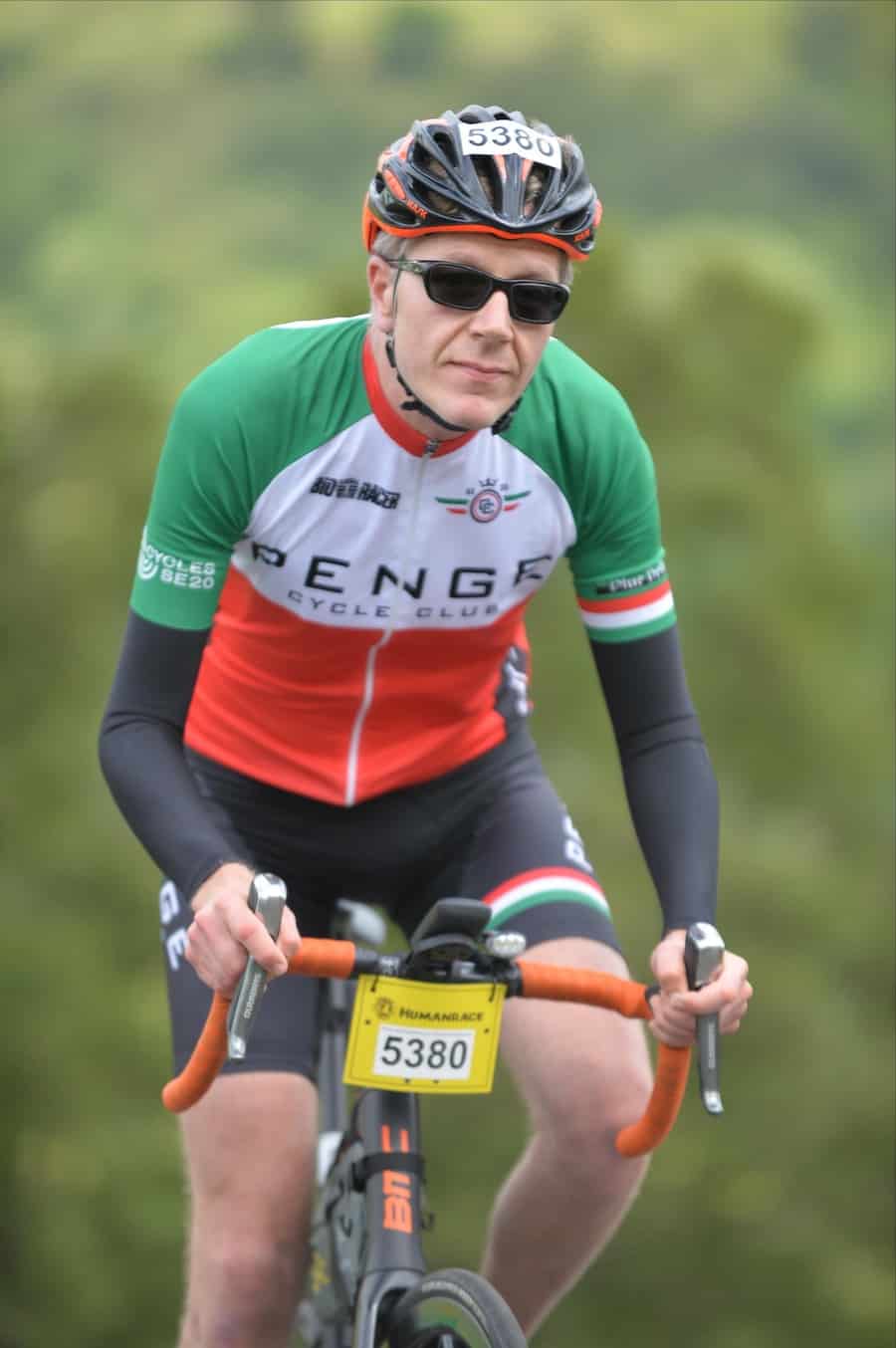 When participating in events, Barry would raise hundreds of pounds for an array of charities, both small and large. After some time of supporting smaller charities on a personal level, such as for family or friends that had Disabilities or were receiving treatment for illnesses, he decided to seek a local charity that he could support and make a difference to in the long-term. Barry chose Wheels for Wellbeing, and made this known to everyone who supported his cycling endeavours!
When Barry tragically passed away in 2017, his mother Ann says that "there was no hesitation in requesting that instead of floral tributes at his funeral, a donation to Wheels for Wellbeing was favoured". Barry's partner Paul, who later became one of our session volunteers, also set up an in-memoriam fundraising page.
Penge CC has continued to support Wheels for Wellbeing since Barry's passing, including the 'Barry Covington Memorial Ride' that takes place every October. The event involves club members (both those who knew him personally, and newer members who have heard all about him), friends and family members. They pay to ride some of Barry's favourite routes of varying distances, followed by a reception and presentation at Herne Hill Velodrome. All proceeds from the event are donated to Wheels for Wellbeing, which Penge CC has very generously adopted as its official charity partner with the knowledge that this was Barry's wish.
We would like to give a huge thank you to Barry's family and friends, and of course everyone at Penge CC, for their ongoing support!