It's been a busy few months of job postings, interviews, and inductions here at Wheels for Wellbeing – all thanks to two 12 months grants: one from Impact on Urban Health and the other from the Department for Transport. We officially have 3 new team members to help us provide more cycling opportunities to Disabled people than ever before: Mark Browne (Operations Manager – based in South London), Dr Kay Inckle (Campaigns & Policy Manager- based in Liverpool) and Rick Rodgers (Campaigns & Policy Officer – based in Cambridgeshire).
Wheels for Wellbeing Director Isabelle Clement MBE said: "We are incredibly lucky to have been able to attract three experienced, talented individuals to our three new 12 months roles! We have truly embraced the opportunities provided by remote working and I am thrilled to welcome Mark, Kay and Rick to the team"!
Please join us in giving a huge welcome to these new faces!
MARK BROWNE: OPERATIONS MANAGER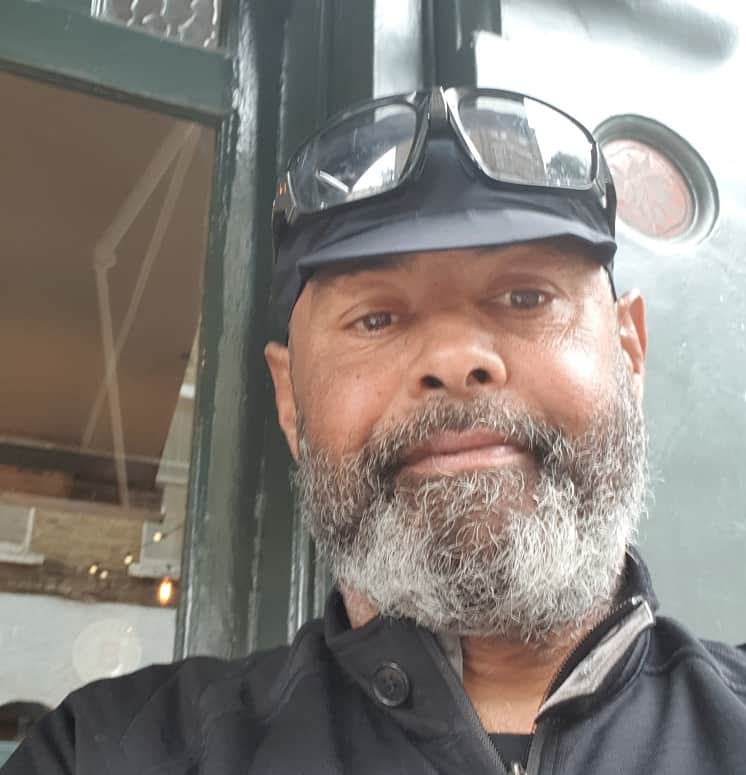 Mark has cycled for most of his adult life, from founding Brixton Cycles Club to coaching teams of cyclists with Learning Disabilities participating in the Special Olympics.
Before coming to Wheels for Wellbeing, Mark worked at fellow inclusive cycle provider Bikeworks (which is also our London-wide inclusive cycle hire scheme partner). His main responsibility was expanding the organisation's inclusive cycling programme across north London.
For the coming 12 months, Mark will primarily focus on overseeing the delivery of all our sessions and managing our 250-strong fleet of non-standard cycles. He will also steer the continued development of the Wheels4Me cycle hire scheme. As well as working alongside our fantastic Session Managers, Cycling Instructors and volunteers, Mark will be supporting Wheels for Wellbeing's campaigning and outreach efforts, making sure that those supported by the organisation have a say in everything we do and achieve.
KAY INCKLE: CAMPAIGNS & POLICY MANAGER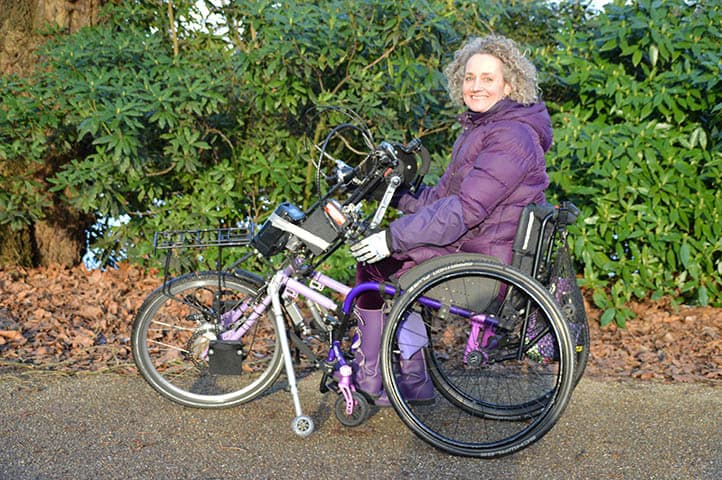 Kay has cycled all of her adult life, as it's always been the easiest form of mobility for her. Now a full-time wheelchair user and handcyclist, Kay enjoys the autonomy, access to nature, a good workout, and planet-saving perks that cycling brings. It has made an indescribable impact on her quality of life, and she is passionate about making cycling a realistic, fun and affordable option for everyone.
Kay has had a relatively diverse career, with one element in common: searching to make the world a more equal, sustainable place. She started off working in the social/voluntary sector with psychiatric service-users, which inspired her to undertake a PhD and a post-doc exploring self-harm from a user-led, harm-reduction approach (Publication 1 and Publication 2). She remained a full-time academic for a while, moving into disability studies and exploring how disability identity intersects with gender and sexuality, sport and exercise.
Whilst living in London, Kay met Wheels for Wellbeing, was introduced to the concept of the handcycle, which led her to conduct some research on our behalf (Research 1 and Research 2). Sadly, academia is a difficult environment for Disabled people, and so Kay left in search of another way in which she could make a difference.
"I am very excited about my role as Policy and Campaigns Manager, as it combines all the things I love: cycling, environmentalism and equality. I'm delighted to be working at a Disabled people's organisation, and especially a workplace where arriving by handcycle is a happy norm! I'm also really looking forward to collaborating with the organisations and individuals who are already making a difference to the lives of Disabled people and our planet."
RICK RODGERS: CAMPAIGNS & POLICY OFFICER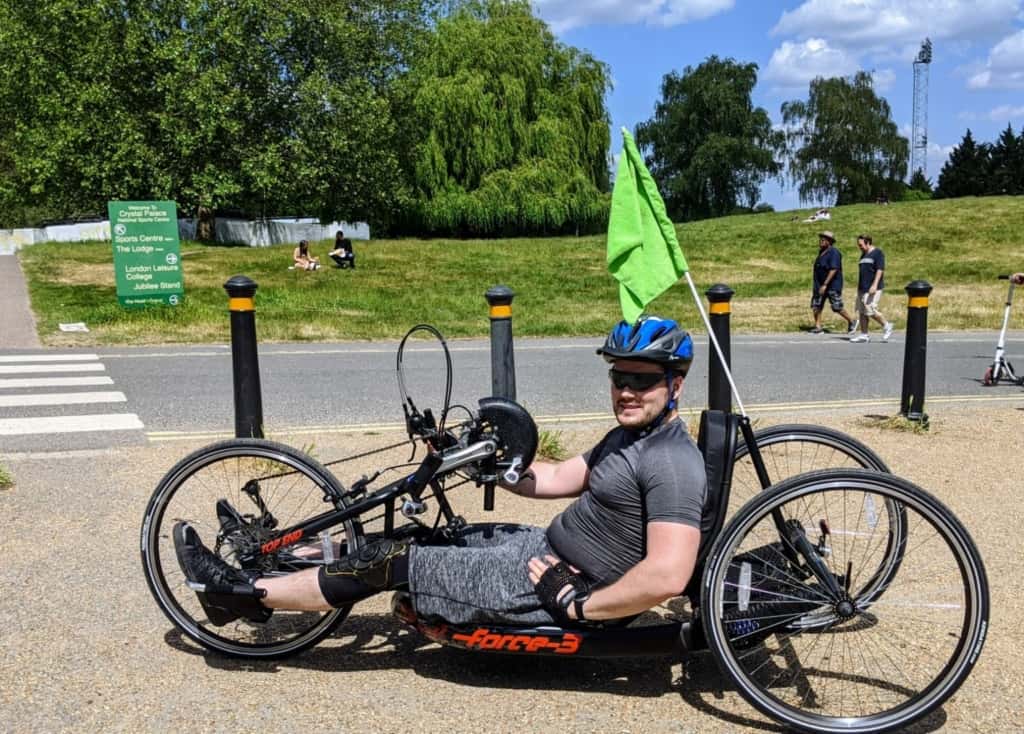 Rick first got involved with Wheels for Wellbeing as a participant a little over a decade ago, shortly after the accident that led to his wheelchair use. Looking to share the joy and support he discovered at our inclusive cycling sessions, Rick started volunteering as an ambassador for the charity and then as a Trustee.
His position as a Trustee led him to create his own charitable organisation in 2017, ParaCheer International CIO, which focuses on inclusive cheerleading – another physical activity close to his heart. As well as supporting Cheerleading National Federations around the world to become more disability-inclusive, Rick is the Secretary at British Disability Fencing and participates in both The Argonauts in Dartford and the Irish National Wheelchair Rugby League team.
He is passionate about respectful Disability advocacy, with projects including performing as an aerialist at the 2012 Paralympic opening ceremony, consulting about wheelchair stunts for upcoming television adverts, running Disability-inclusive acrobatics workshops, and advising about Disability access for the new 'Dr Who: Time Fracture' immersive experience.
"I'm really looking forward to supporting the education of Transport Planners and helping those who create local and national government policies understand the needs of the Disabled community, both whilst they participate in cycling activities and also when traversing cycling infrastructure as pedestrians and road users."