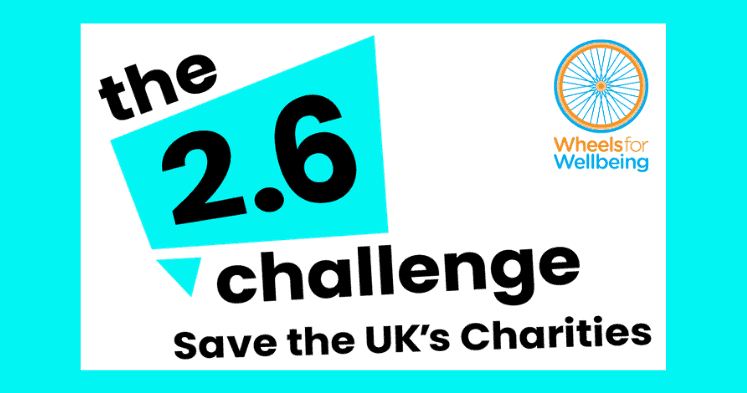 We are celebrating #GivingTuesdayNow by showcasing the progress of our staff members and supporters participating in the #twopointsixchallenge! We hope to inspire and encourage more people to take part, whether it be cycling 2.6km, practicing yoga for 26 minutes or baking 26 cupcakes and decorating them in 2.6 minutes! To find out more about Wheels for Wellbeing's #twopointsixchallenge (or to make a donation), please click here.
4 members of the Wheels for Wellbeing team have decided to participate in the #twopointsixchallenge. Keep reading on for an update!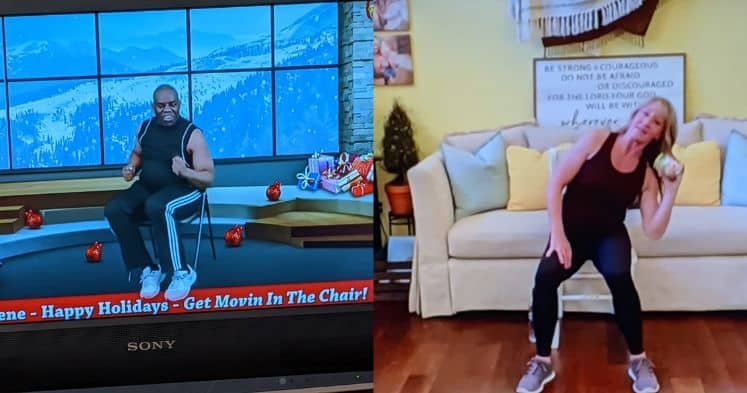 ISABELLE (DIRECTOR)
Challenge: Working out every day for 26 days
Isabelle's challenge, which started on Sunday 26th April, is going well so far! Some of the workouts she's completed include Paul Eugene's Christmas-themed seated workout and a 1-2-1 yoga session. When Isabelle was asked how she's finding it so far, she replied: "It's a shock to the system for now, very early days. My shoulders were really feeling it on Sunday night, but I've felt fine since. Moving felt really good though, after 3 weeks for very little exercise!"
For anyone interested in enjoying some fun and fully-inclusive home workouts, Isabelle recommends the videos and resource on Wheels for Wellbeing's #StayInWorkOut blog post: "[We have] very short to quite long ones. I don't always like doing the same thing so if they're like me, they'll enjoy trying their hand at a number of different style of workouts."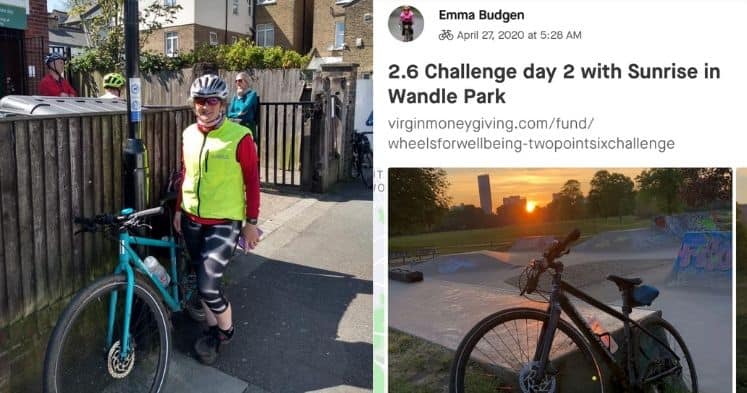 EMMA (SESSION MANAGER – HERNE HILL VELODROME)
Challenge: Cycling 26 kilometres every day for 26 days
Emma has been cycling every day so far, setting off at sunrise and returning home before most people are even awake! Sometimes she cycles more than 26 kilometres in a day – on Saturday she cycled 46 kilometres, going up to the City of London from Croydon, and then back via Battersea. If anyone's lucky enough to have Emma on Strava, they'll be able to see some fabulous photos of sunrises, rainbows, ducklings and parks!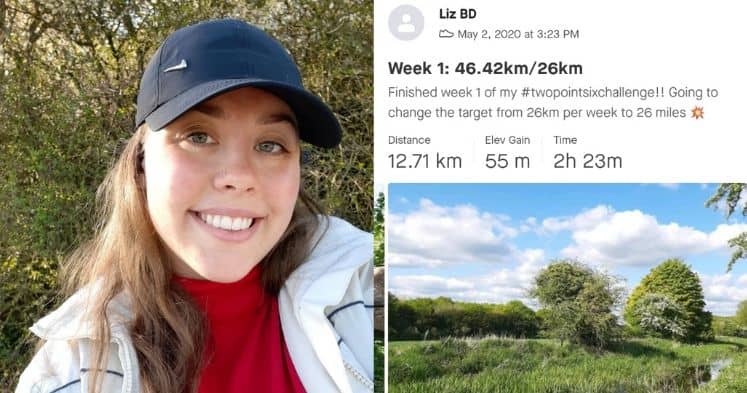 LIZ (FUNDRAISING OFFICER)
Challenge: Walking 26 miles every week until the end of lockdown
Liz's challenge was originally to walk 26 kilometres and cycle 26 kilometres every week, but in Week 1 she walked over 26 miles and so has decided to change her challenge slightly. "I've been walking most mornings before I start work during the week, and then with my family at the weekend. It means that I'm not staying indoors for the whole of lockdown, and I've really enjoyed discovering new places and public footpaths around where I live. I also have Emma and Steph on Strava, which helps me keep motivated and stick to the challenge!"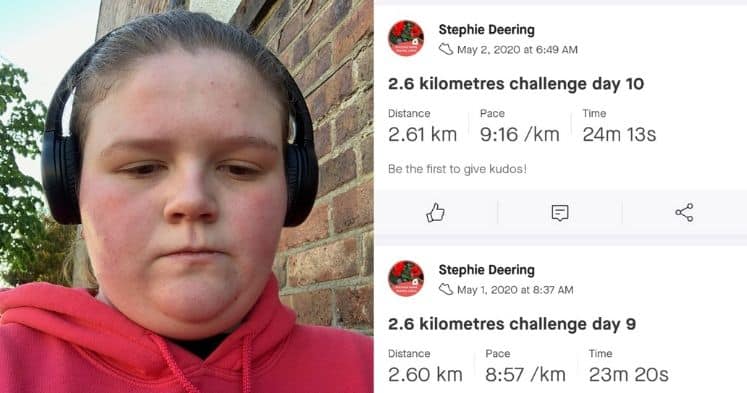 STEPH (VOLUNTEER)
Challenge: Walking 2.6 kilometres every day for 26 days
Steph has been walking in South Norwood every day, making stops at her local Co-op when she needs to or when getting hypo treatment. As with Liz and Emma, Steph enjoys completing her daily challenge earlier on in the day, and has been tracking everything on Strava!