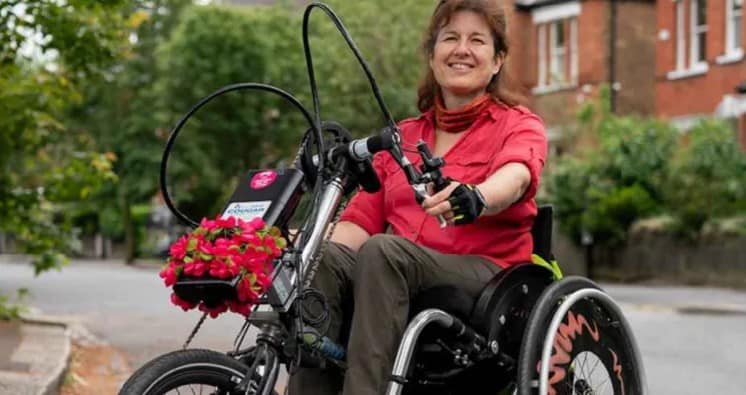 Our Director, Isabelle Clement, has been making her way around the podcast arena in recent months! As well as being interviewed by Fare City back in December, Isabelle has recently starred as a special guest in the 'Streets Ahead' podcast.
Co-hosted by Adam Tranter, Laura Laker and Ned Boulting, the episode with Isabelle is all about accessibility and active travel:
"The pace of change in some of our towns and cities has been designed to prevent a car-based recovery from COVID-19, but it hasn't all been positive. As Councils moved quickly to make changes under national government guidance, many of them neglected the basics of engagement and impact assessments. On this subject, we talk to Isabelle Clement, director of Wheels for Wellbeing, a charity that helps everyone enjoy cycling regardless of disability, health or age.
Laura's interview with Isabelle explores the importance of cycling for all and some of the barriers society puts in the way that prevents access for many disabled people."
Isabelle and Laura discuss all sorts, from the recent High Court ruling about taxis (a hot debate, given that some Disabled people rely on taxis as a means of travel) to the lack of wheelchair access on public footpath routes across London.
We hope you enjoy and learn from the hour-long podcast episode, which you can listen to by clicking here!