Wheels for Wellbeing is always looking for new and better ways to help our supporters find useful information, advice and networks. From updates about our cycling sessions, to reading our acclaimed 'Guide to Inclusive Cycling', we want to make sure that it's simple – not confusing – to navigate the many online resources we have to offer.
That's why we have recently created a Linktree profile, which is featured as a link in the description box on our Facebook, Twitter, Instagram and LinkedIn pages (https://linktr.ee/wheels4well).
The profile includes our most popular and relevant pages for you to click on, including Virgin Money Giving (for donations and fundraising), blog for latest updates, and the links to our social media pages.
This is what Wheels for Wellbeing's Linktree profile looks like: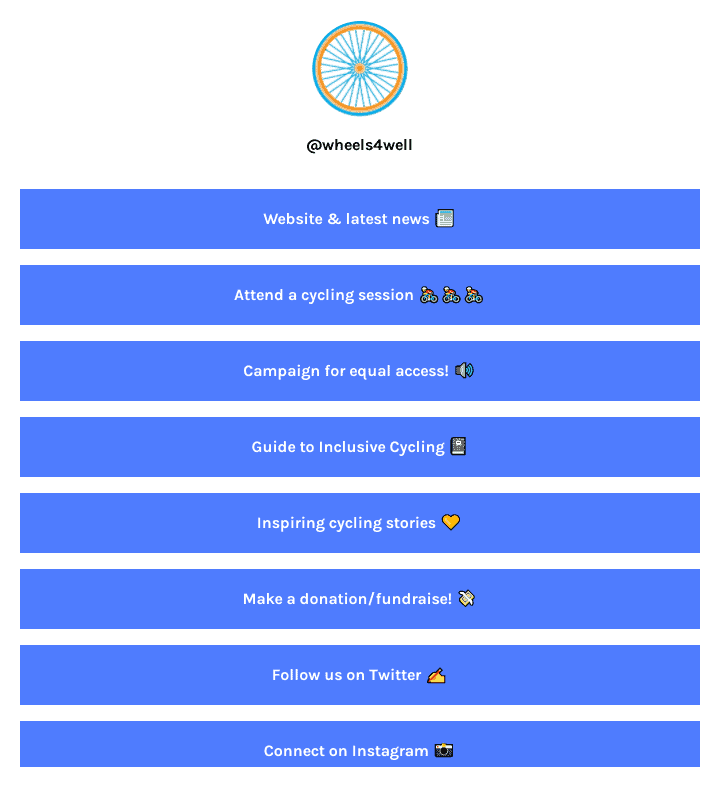 If there is a page or resource that you think should be featured on our Linktree profile, then please get in touch!