Vulpine's done it before, and they're doing it again!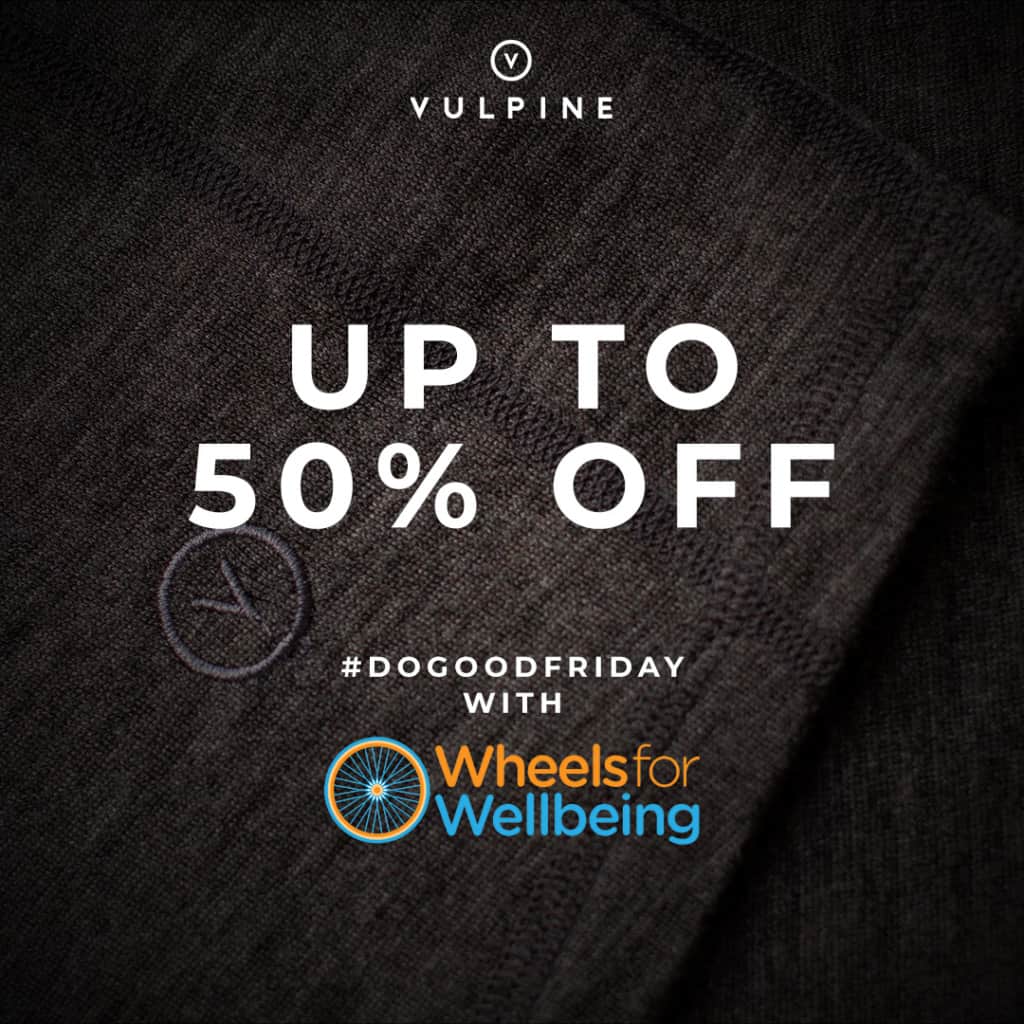 Last year, high-quality cycling clothing brand Vulpine selected Wheels for Wellbeing as its #DoGoodFriday beneficiary charity. Over the Black Friday weekend, Vulpine offered 50% off EVERYTHING, with customers then being able to choose how much of the discount to donate to us.
The best part? Vulpine has decided to team up with Wheels for Wellbeing once again for its 2020 #DoGoodFriday campaign, with the exact same offer as last year!
The #DoGoodFriday offer is live Friday 27th November at 00:01am (GMT) – Monday 20th November at 23:59pm (GMT). Click here to refresh your cycling wardrobe whilst making a positive difference to the health and wellbeing of Disabled people across south London!