Calling all walking, running and cycling enthusiasts! Fancy a new challenge this October?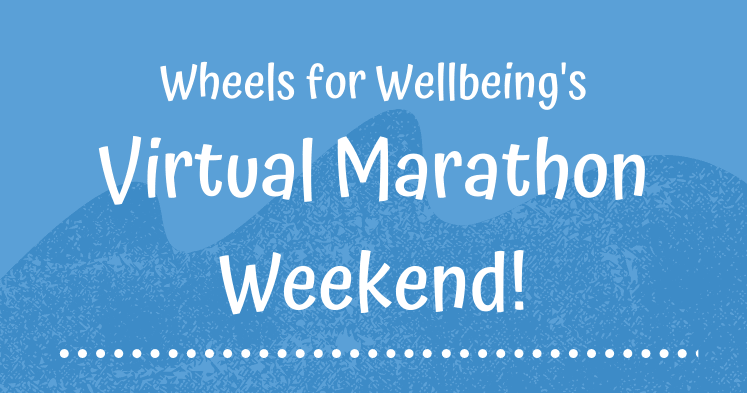 If you've been walking, running or cycling during lockdown and are searching for a new challenge to take on, then look no further – come and take part in our Virtual Marathon Weekend!
The London Marathon event may have been stopped in its tracks, but here at Wheels for Wellbeing we're determined to keep spirits up. That's why we are inviting you to complete a 26.2 mile walk, jog, run or cycle on Saturday 3rd – Sunday 4th October (when the London Marathon had originally been rescheduled to take place).
The best part is that you can complete the challenge over the WHOLE WEEKEND – it doesn't have to be all at once. For example, you can do 10 miles on Saturday morning followed by 10 miles in the afternoon, and then 6.2 miles on Sunday evening. You might even want to mix things up by cycling 15 miles, walking 5 miles and running 6.2 miles…it's totally up to you!
All we ask is that you pay a £10 sign-up fee and pledge to raise at least £50 on behalf of Wheels for Wellbeing (click here to visit our fundraising page).
So, what are you waiting for? It's time to put your months of lockdown exercise to good use!
How do I sign up?
Visit our 'Virtual Marathon Weekend' fundraising page and pay your £10 sign-up fee (click here).
Spread the word and ask friends, family members and colleagues to sponsor you (please encourage them to include a message when donating via our fundraising page).
Continue exercising, get pumped up for and enjoy the challenge – and don't forget to tag us on social media (@wheels4well)!