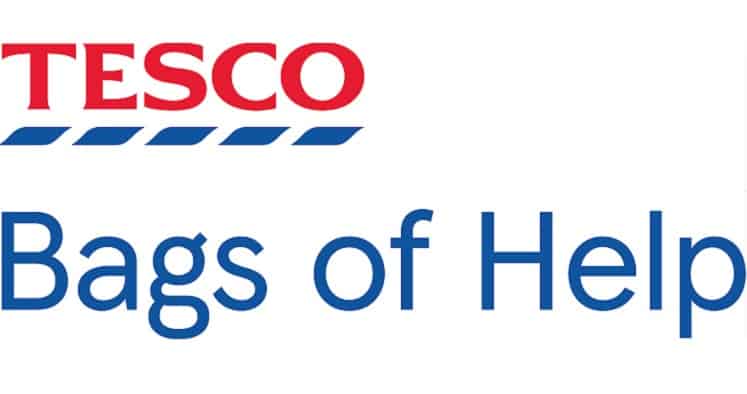 Wheels for Wellbeing is delighted to announce it has bagged £1,000 from Tesco's Bags of Help community grant scheme.
Bags of Help is run in partnership with community charity Groundwork, and sees grants awarded to thousands of local community projects every year.
Since launching in 2015, Bags of Help has provided more than £68 million to almost 30,000 local community projects across England.
Tesco colleagues have come together virtually up and down the country to vote and it can now be revealed Wheels for Wellbeing has been awarded £1,000.
The grant will support the charity's inclusive cycling sessions in south London, with Fundraising Officer Liz Bull-Domican saying the following:
"We're so pleased to be able to deliver such a valuable inclusive cycling service. Demand for what we do is extremely high, with many participants commenting on the positive effect that cycling has on both their physical and mental wellbeing. Our activities also offer a break from routine and a chance to make new friends in the process.
"Before the pandemic, we were running five sessions across three locations every week, and with the help of generous donations – including the grant from Tesco – we look forward to getting back on track soon!"
With voting not currently running in stores, Tesco colleagues have worked together to decide which projects working to support the mental health of their communities should be awarded a grant of £1,000.
Claire de Silva, Tesco's Head of Community, said: "In what has been an extremely tough year, we've been able to make additional grants available to charities and community groups providing support for mental health and we're looking forward to seeing the difference these projects make. Our community grant scheme contributes funds to community projects up and down the country and whilst our customers have not been able to vote in this round, we've been delighted by the number of colleagues who have come together to choose projects in their local areas."
Groundwork's National Chief Executive, Graham Duxbury, said: "We know that one of the consequences of the pandemic is a significant increase in people experiencing mental health problems. We also know that many community organisations manage projects and deliver services that make a huge difference to our wellbeing – connecting us to nature, connecting people to each other and connecting the most isolated and vulnerable to specialist support. We're delighted that the grants we're distributing make these vital connections possible."
Funding is available to community groups and charities looking to fund local projects that bring benefits to communities. To find out more visit www.tesco.com/bagsofhelp.