Wheels for Wellbeing's sessions update
We are thrilled to come to you with good news at last: we are re-starting our sessions at Herne Hill Velodrome from Monday 3rd August 2020. Unfortunately, all our sessions at Croydon Sports Arena and Ladywell Day Centre will still remain suspended as these venues are not yet open to the public.
For the time being we will be having fewer people cycling per session to maintain social distancing so we will prioritise welcoming back participants who attended our sessions before the pandemic. We hope to be able to accept new participants again in the future.
Following guidance from the government, we have put Covid-secure measures in place. We want to make sure that participants, carers and our staff members are safe during the sessions so please read on:
Our sessions will no longer run as drop-ins – we are introducing bookable time slots with a maximum number of 12 people able to book per slot (that includes cyclists and their supporters/carers). If you haven't got a confirmed booking, you will not be able to cycle.
We are going to run 45-minute slots with 15-minute breaks between each slot to make sure all our cycles have been properly cleaned between users. You will be required to arrive on time for your cycling slot, and to leave the venue promptly.
Participants will book one cycle for their slot; changing cycles during that time slot will not be possible.
We are keeping our charge at £5 per cyclist for now, even though our costs have gone up – we would prefer people to pay by contactless card on the day, but we will be accepting cash (please note we will not be giving change, so everyone is asked to come with the right amount of money). In future you might be able to pay online when you book but this isn't yet available.
We will not be giving out paper receipts – if you would like to receive a receipt please inform our meet & greet volunteer and we will send it to you via email after the session.
Hand sanitiser will be available at the session; we will ask everyone to use it before they cycle
We are encouraging all supporters/carers to cycle with their clients/family members, so that our staff members can keep a safe distance from participants
If a staff member needs to come closer than 2 metres to a participant, he/she will be wearing protective equipment like mask, visors, gloves etc. We will then also ask a participant to put on a mask.
We strongly advise all our participants and their supporters, if possible, not to use the toilets in the Velodrome's pavilion. But if you absolutely need to use them we will give you access.
We will ask you to bring your own water bottles as we will not be serving tea and coffee. A tap is available for you to re-fill your bottle at the track.
Our staff and volunteers cannot wait to welcome you back. They will be doing all they can to ensure you have a good time, even with these new rules.
How to book a place at the session?
If you would like to book a place for yourself or your client/family member, please write an email to bookings@wheelsforwellbeing.org.uk with the below information:
Full name of the cyclist(s)
Full names of all supporters/family members attending with the cyclist(s)
Preferred time slot: 10am, 11am or 12pm (please give your first and second preference if possible)
What cycle you/your client would like to book and what cycle should be booked for a supporter/family member (if you do not remember which cycle you used to use at our sessions, our Session Manager will contact you to discuss this)
Please note that we will only accept bookings until 12 pm on the Friday preceding a Monday session. We will not be taking bookings more than 2 weeks in advance.
We will confirm each booking by sending you a confirmation email. Please do not attend the session if you have not received the booking confirmation of your slot.

---
Wheels for Wellbeing's response to the Covid-19 virus situation (last updated Tuesday 28th July 2020)
In response to global public health advice regarding the Coronavirus (Covid-19) pandemic, all members of the Wheels for Wellbeing team are still working from home (so the best way to contact us is to email info@wheelsforwellbeing.org.uk as we currently aren't able to pick up the office phone). We are still in contact with one another, with team meetings taking place every week. Here is our Director Isabelle working from home!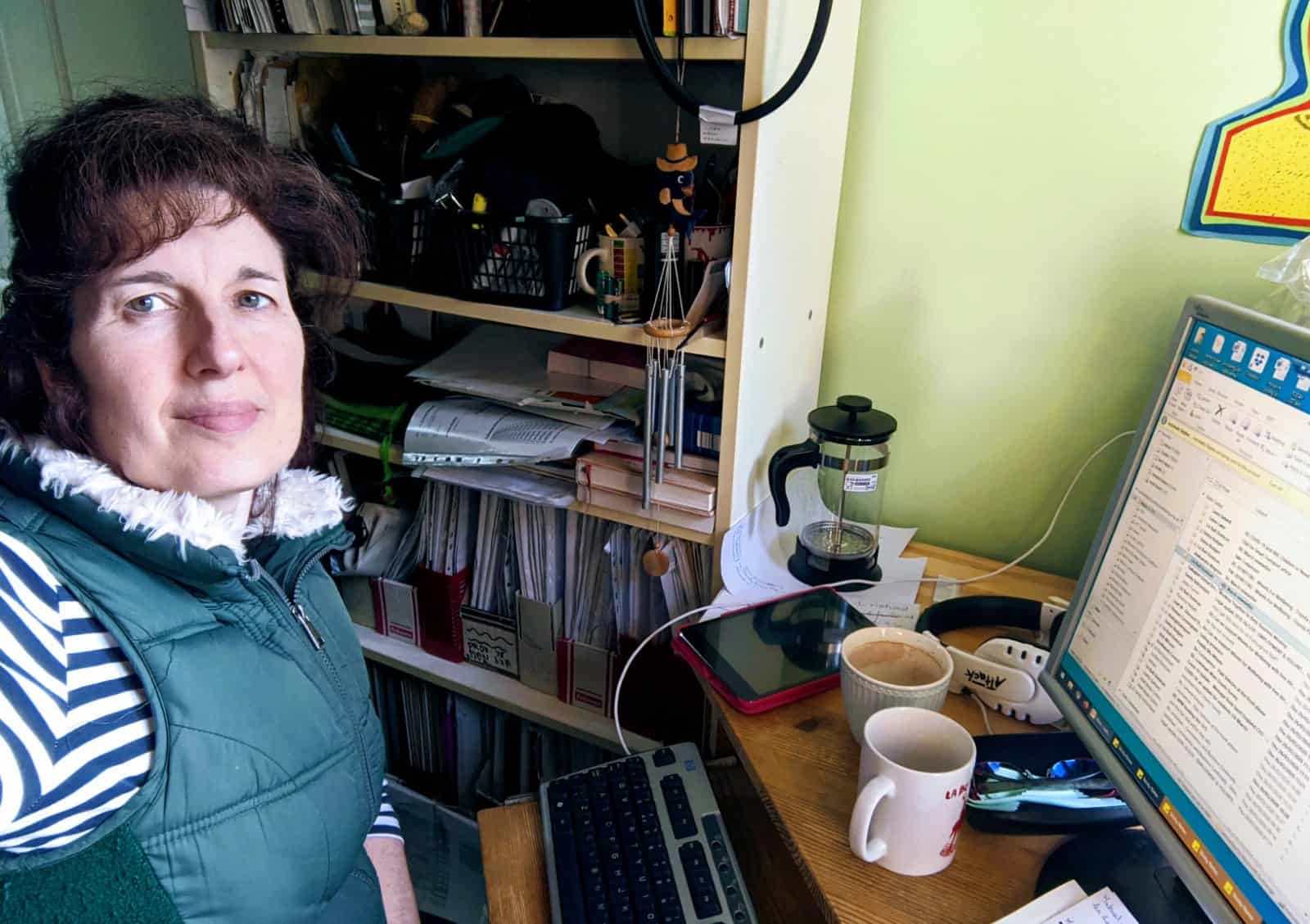 We are currently loaning some of our cycles to some groups, individuals or families. Please get in touch if you are interested in borrowing one of our cycles. You would need to have somewhere to store the cycle securely, be able to insure and keep it maintained for the duration of the loan. 
We are also continuing connecting with Disabled cyclists to ensure their voices are heard by politicians and other decision makers so that cycling conditions improve for everyone. 
We will keep the situation under constant review and will issue further statements as soon as anything changes.
With very warmest wishes and dreams of happy cycling!
From all at Wheels for Wellbeing