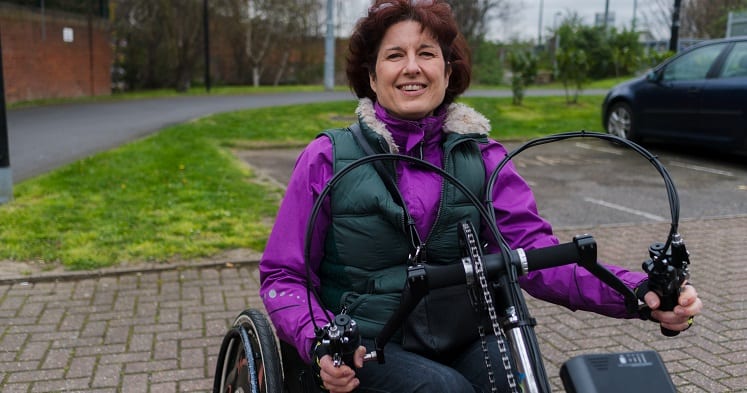 Wheels for Wellbeing's very own Director, Isabelle Clement, has recently been awarded an honorary MBE for her 'voluntary charitable services'! After years of giving Disabled cyclists a voice to speak out, lobbying Government bodies and departments, and forming coalitions with fellow Disability advocacy organisations, it's incredibly rewarding to know that Isabelle's actions and long-term involvement in the Disability sector in Lambeth have been formally recognised!
Wheels for Wellbeing's Vice Chair, Tom Staniford, says: "We are truly delighted that Isabelle's hard work has not gone unnoticed. She has made major contributions to furthering Disability cycling, infrastructure and policy on a London, national and international basis, and it is wonderful that this has been recognised at the highest level."
Now that Isabelle has received this public honour…who knows what's in store next for Wheels for Wellbeing!