Grasshopper Joins Wheels for Wellbeing!
We would like to say a massive thank you to local cyclist Sam, who has very kindly donated his amazing fold-up recumbent to Wheels for Wellbeing's Ladywell session. We are very excited to add this lovely cycle to our fleet of non-traditional cycles!
Sam explains, "I acquired the cycle 5 years ago from an airline pilot who had to retire due to health issues. When he could no longer fly planes he took up long distance touring on a recumbent instead. I'd always wanted to try riding this style of bike, so when my son was first born, I went off the rails a bit and bought this to work off the urge. Setting the priorities right for looking after ones family comes first; the recumbent had lain dormant in the garage for a couple of years.  So, knowing of Wheels for Wellbeing, I thought it would benefit your participants a lot more than being left in storage!"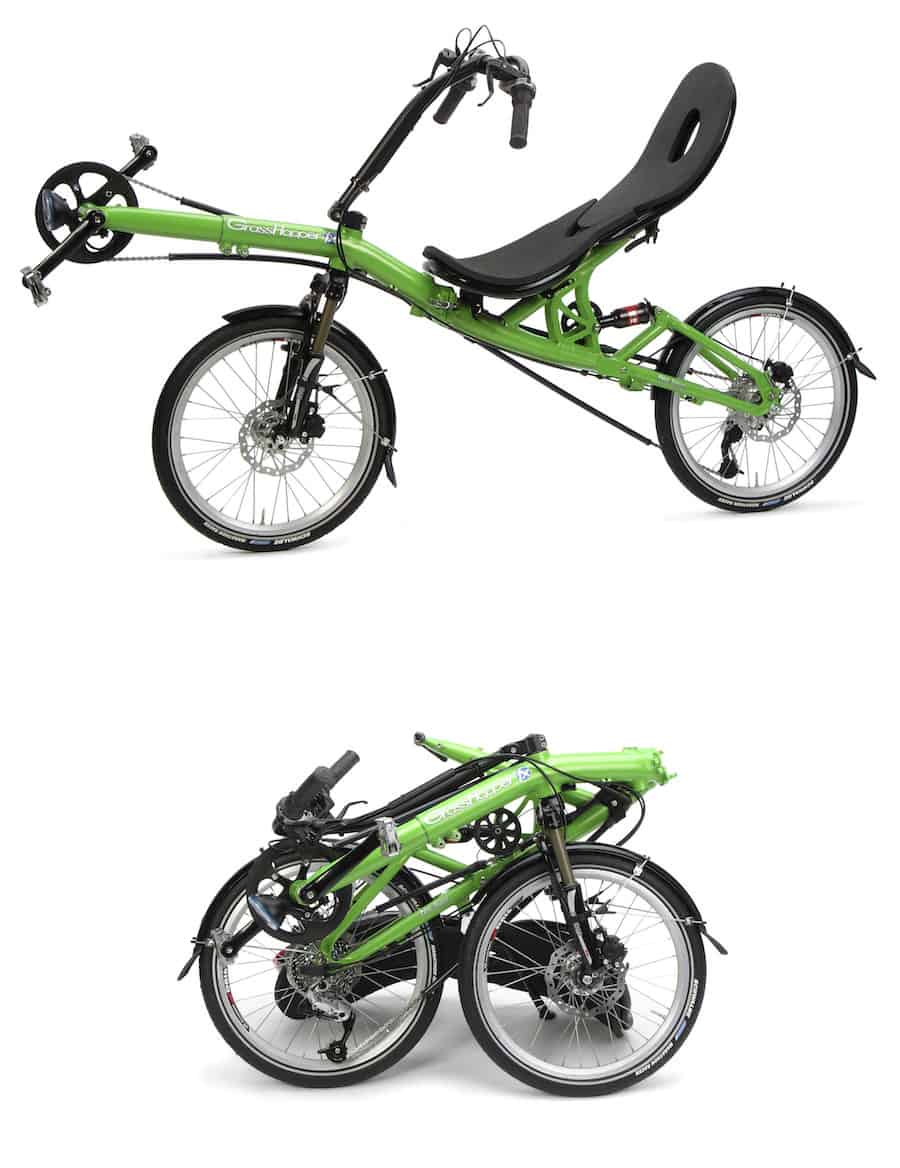 Matt, the Session Manager for Ladywell, says, "This is a lovely cycle, in excellent condition. Recumbent cycles are great because they don't put too much pressure on the knees and so can be more comfortable to ride for many. As an extra bonus this cycle folds up and so won't take up too much storage room! This is an excellent addition to our fleet and will help us get even more people cycling in Ladywell."
Come and try out this cycle and more at our Ladywell session on Wednesday mornings 10.30am – 12.30pm. Full session details here.