GAM Charity Partner
A massive thank you to companies GAM and Westleton Drake for supporting us through two football events!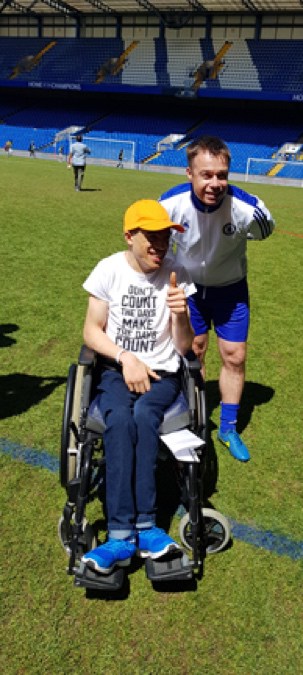 GAM chose Wheels for Wellbeing as their charity partner at their Charity Football Tournament at Chelsea's Stamford Bridge for the second year in a row! On Saturday 10th June the teams battled it out for the trophy, including Wheels for Wellbeing's very own team! Each team fundraised for us and the event raised a phenomenal £16,000! Thank you so much to everyone involved for a fantastic day out and an amazing fundraising amount. We would also like to thank one of our participants, Tre, who gave an amazing speech about what cycling means to him.
Westleton Drake partnered with Wheels for Wellbeing and another charity at their Charity Shield 2017 at QPR's Loftus Road Stadium in May. Our Campaigns and Policy Officer Neil Andrews and lifelong QPR fan was delighted to play "It was a great day! The people were really friendly, the sun shone and as a huge QPR fan it was incredible to play at Loftus Road!" The event raised almost £5,000 for Wheels for Wellbeing!
Thank you to both companies for unforgettable experiences and for supporting us to bring the joy of cycling to many more disabled and older people!