Wheels for Wellbeing is bringing you more good news to lift spirits during this time. Sit back, read and enjoy!
Some of our cycling instructors and volunteers have teamed up with the Lewisham Irish Centre and Catford Fridge to deliver freshly cooked, healthy meals to older Irish people and those required to self-isolate in Lewisham. Using their expertise and passion for cycling, the team – which includes Matt, Sarah, Debbie, Emma, Heidi, Jane – work hard (and pedal even harder!) to make sure that people can enjoy delicious vegetarian dishes, delivered to their doors with a smile every Wednesday lunchtime.
Here's what Matt has said about the project: "We are so lucky to the have the hugely talented and versatile cycle instructors and volunteers to deliver the meals to Lewisham households in lockdown. It's a vital service and demand will only increase. The elderly and shielded who receive the meals are very grateful and in some cases this apears to be the only hot meal of the week. The logistics are evolving organically. Postcodes are fed into a mapping system then my wife Sarah and I find clusters of addresses for the riders. Each rider can manage about five meals. It feels good to be of help in these challenging times."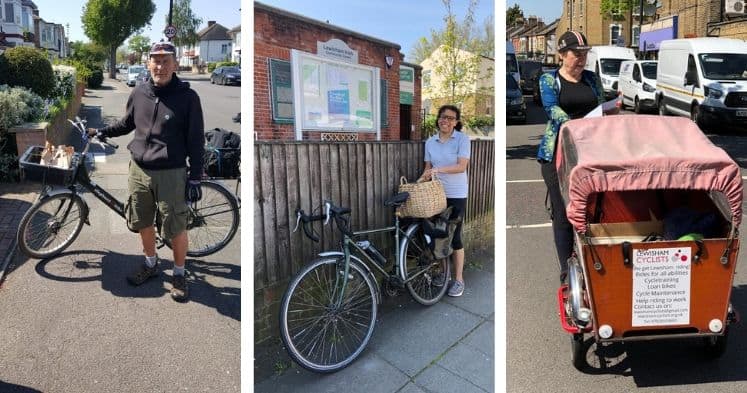 Colin and Pauline (herself a Trustee of the Irish Centre, pictured below) have praised the delivery service for being so tasty: "We look forward to what treat will come to our door each Wednesday lunchtime."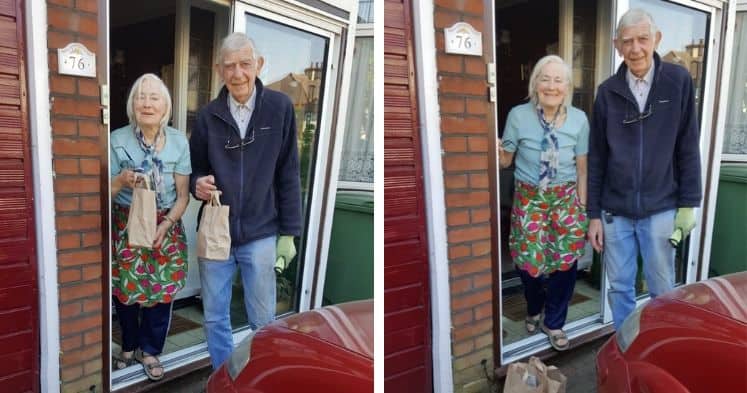 We would like to say a huge THANK YOU to everyone who is helping with the Wednesday deliveries – none of it would be possible without you!
If you know someone in need, you can make a referral. Please contact Kathleen Sheridan at manager@lewishamirish.org.uk or phone directly on 0208 695 6264.