In Spring 2020, Honour Oak-based bike shop Vaidas Bicycles announced that they would be hosting an Easter Sunday ride and fundraising on behalf of Wheels for Wellbeing. We were thriiled to hear this news, especially as one of their cyclists and our former volunteer, Andy Roads, had put us forward!

Vaidas Bicycles planned to gather its usual group of Sunday cycling enthusiasts outside the shop and enjoy a morning trip around the Kent and Surrey countryside. However, due to COVID-19 the ride didn't go ahead – and extremely tragically, Andy unexpectedly passed away in May 2020.

A year later, on 16th May 2021, Vaidas Bicycles decided to host a ride to commemorate Andy's life, his love of cycling and his passion for Wheels for Wellbeing. The riders ended up raising an incredible £1,260.00 for the charity, and through our brand-new 'Sponsor a Cycle' fundraising initiative, Vaidas Bicycles is now the official sponsor of one of our Van Raam VeloPlus cycles (also named Andy, in honour of the wonderful son, husband, friend, volunteer and cyclist himself).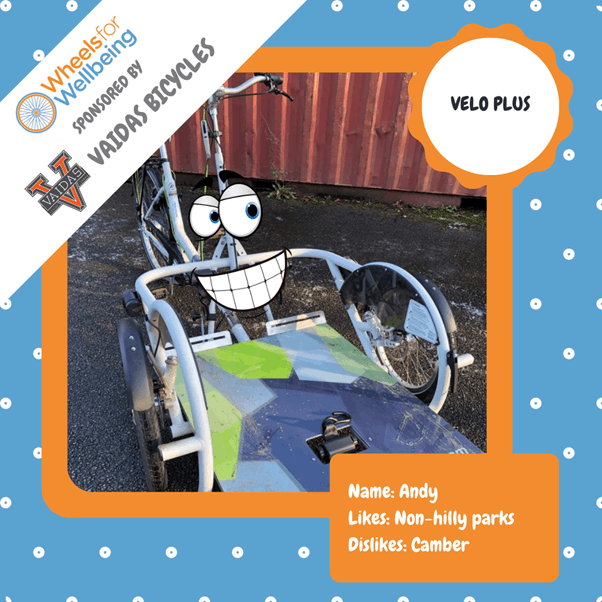 Take a look at the photos from the Andy Roads memorial ride: