Disabled People's Mobility Needs and Post-Lockdown Recovery
Disabled and older people's freedom of movement must be front & centre in post-lockdown Britain – Updated July 2020
Introduction:
Wheels for Wellbeing, welcomes the government's plans to invest in walking and cycling and the Mayor of London's Streetspace for London plan, both of which strongly support increases in levels of walking and cycling. We are concerned however that the need of Disabled people for safe, accessible walking, wheeling, and cycling space are not being put front and centre in post-lockdown plans. This could have disastrous consequences for millions of Disabled individuals and their families, the NHS, and society at large.
Walking, wheeling, and cycling reduce isolation and loneliness. They not only provide mobility but also open up a world of freedom, health and self-esteem. For many, cycling is easier than walking. Electric cycles make distances, hills, and carrying shopping easier. Some of us use bicycles or adapted cycles (such as tricycles or handcycles) where others use rollators or mobility scooters.
Governments and communities around the world are implementing measures to ease out of lockdown. From 31st July, vulnerable people – many of them Disabled – will be instructed to stop shielding. In order for Disabled and older people to return to their responsibilities as employees / employers / care-givers / volunteers / grand-parents etc., it must be safe for us to do so. We need to be able to rebuilding our health and fitness, and to continue to physically distance in public spaces and on transport networks. This cannot happen unless public spaces, transport networks, and opportunities for active mobility are fully accessible to all.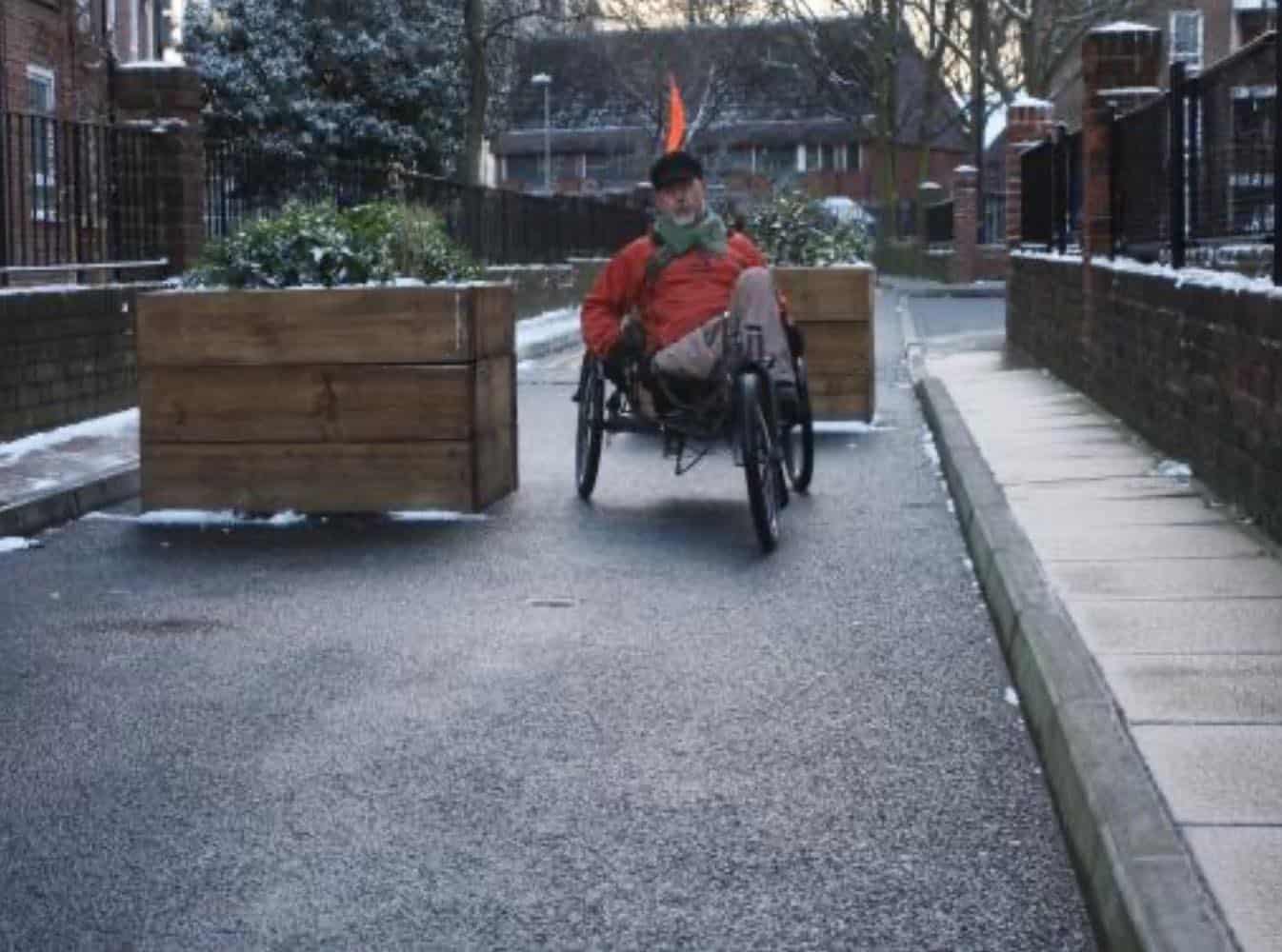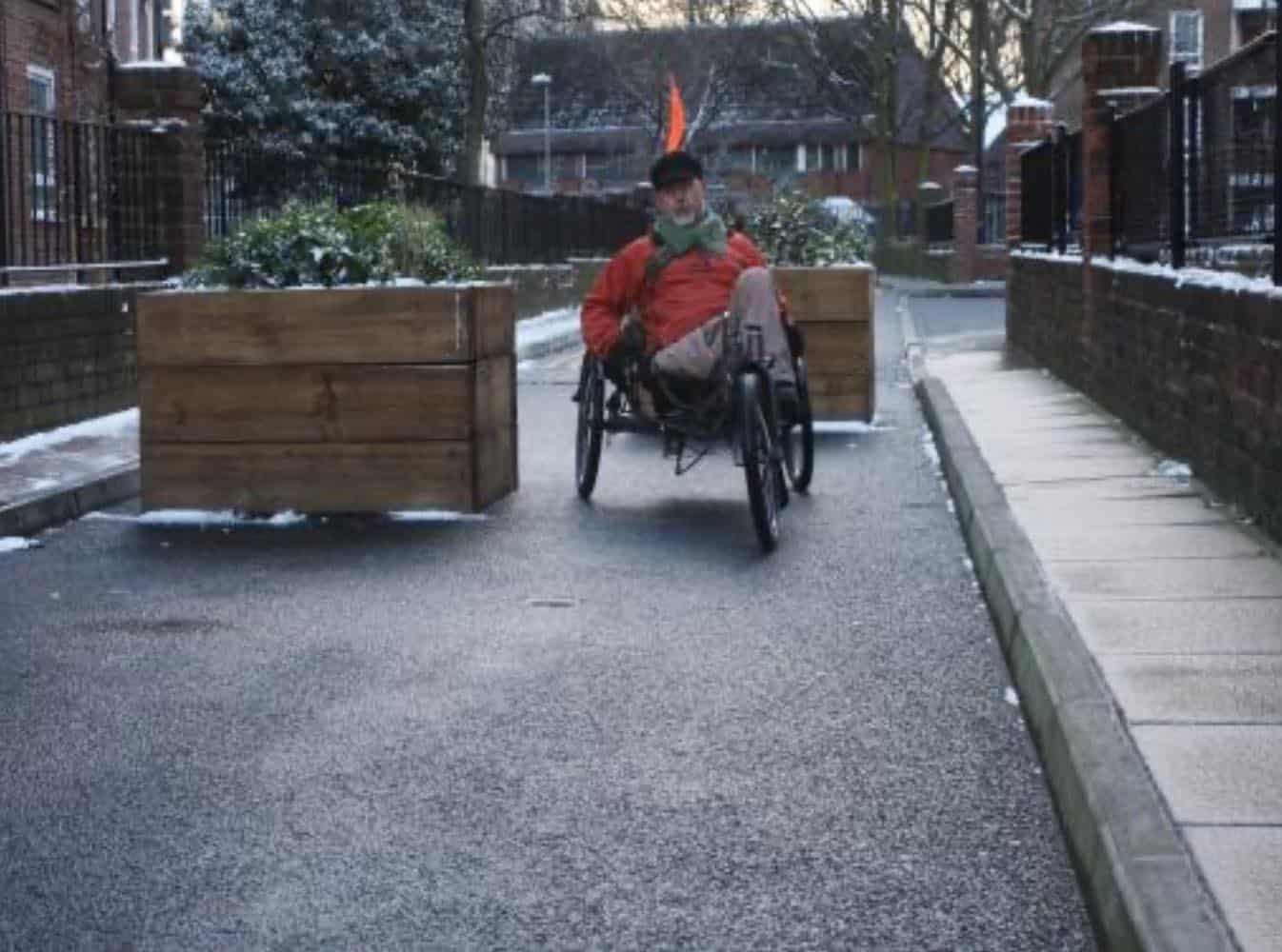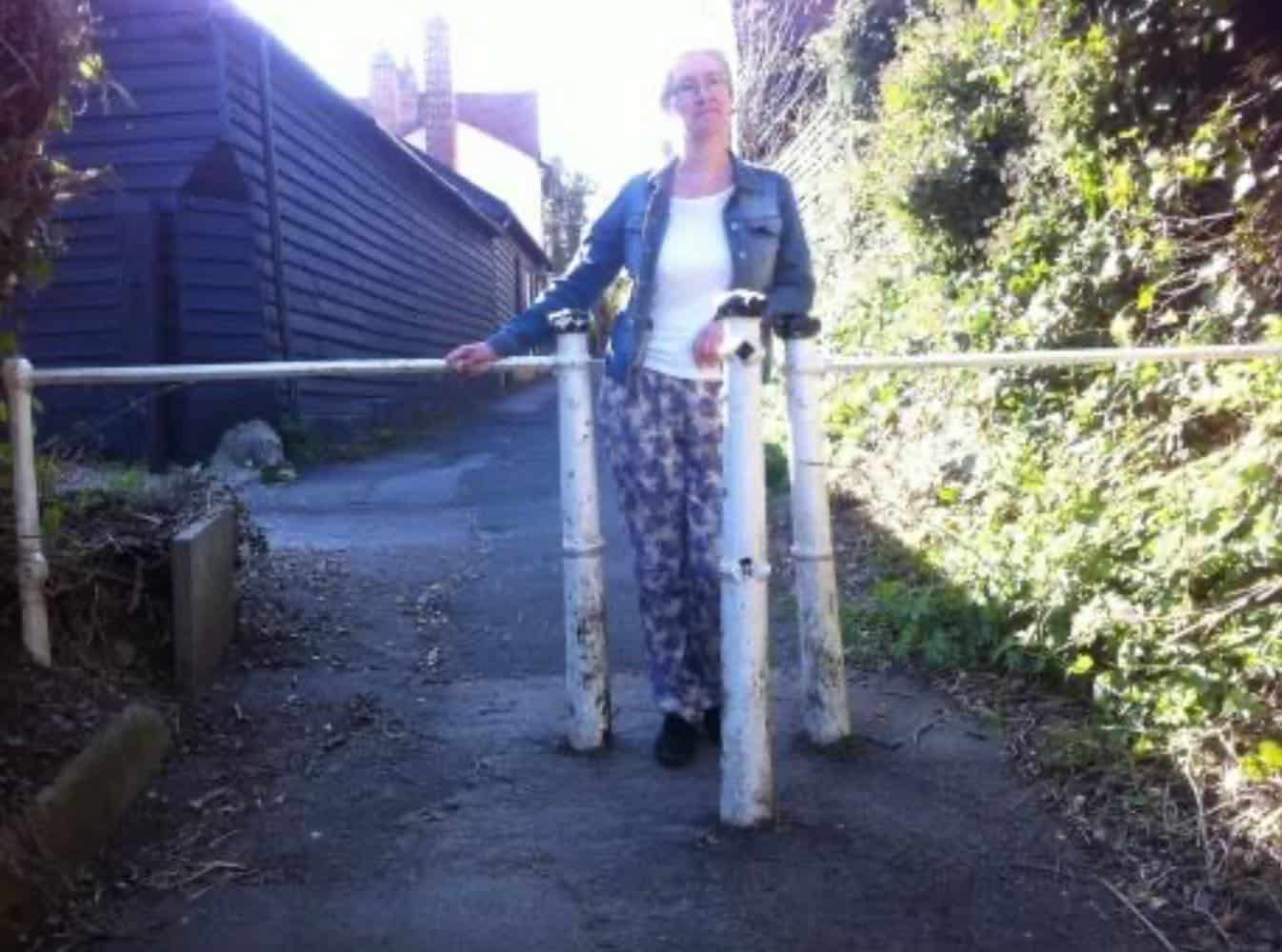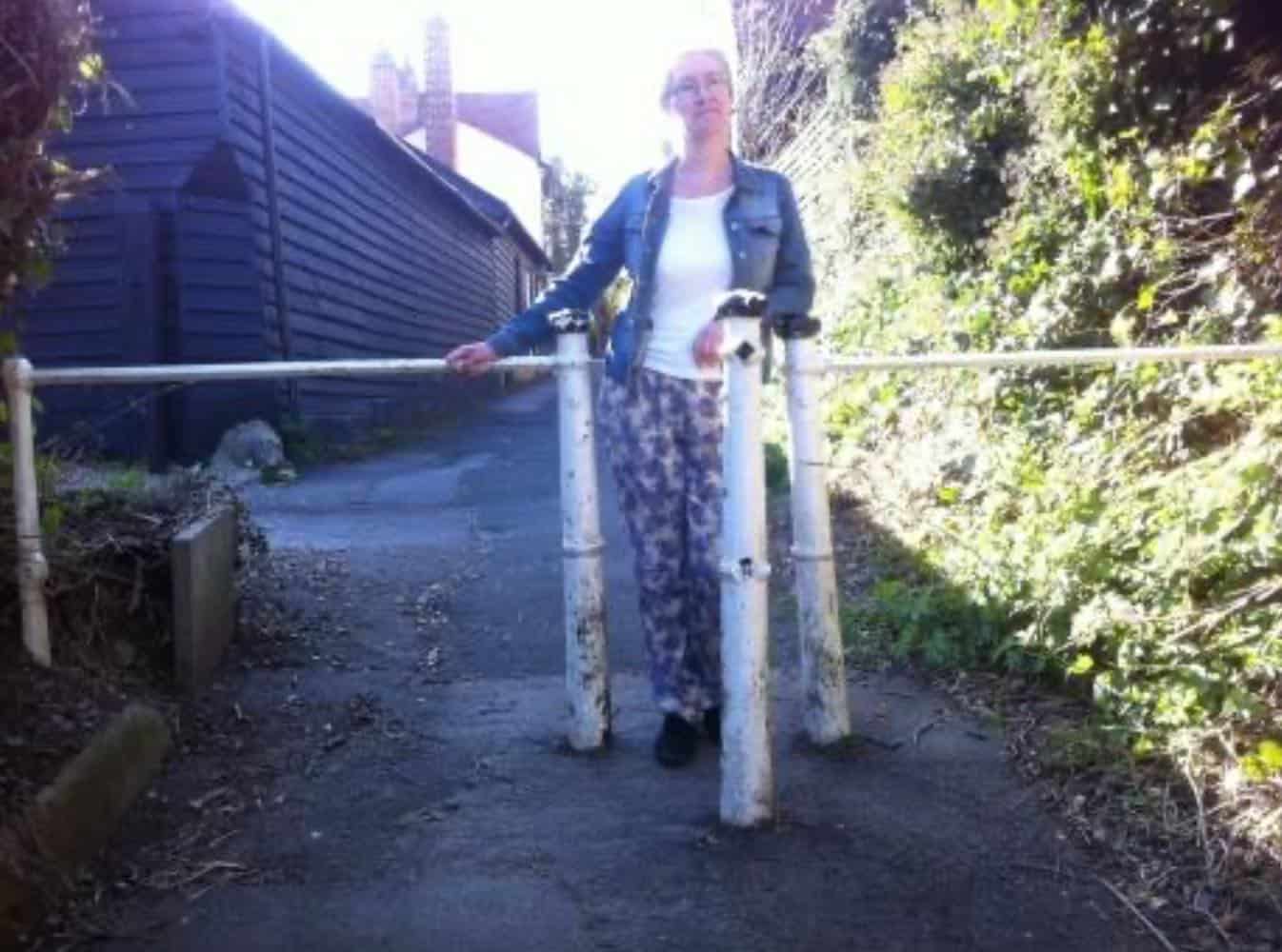 Our globally respected research consistently shows that there are three main reasons why Disabled people do not cycle more: inaccessible infrastructure, the prohibitive cost of mobility equipment and the failure to recognise cycles as mobility aids on a level with mobility scooters. Moreover, many of us rely on a combination of accessible public transport and/or driving/being driven to experience any active travel at all.
We urgently ask for Central Government to:
1.  Engage with Disabled people's organisations to ensure Disabled people are not locked out of their communities over the long term.
2.  Take measures to tackle the infrastructure barriers to Disabled people's wheeled mobility:
Publish the reviewed national cycle design guidance (to replace LTN02/08)
Improve footways safety for all by explicitly allowing the use of mobility scooters in cycle lanes and rename "cycle lanes" as "mobility lanes" or "micro-mobility lanes".
Require (and resource) local authorities to systematically audit and upgrade footway accessibility throughout Low Traffic Neighbourhood schemes
3.  Take measures to tackle the cost barrier to Disabled people taking up cycling:
Extend financial support for electric-cycles, adaptive cycles and cargo-cycles, to Disabled people in self-employment and those who are not in work
Support our call for Motability to extend its offer to include adaptive cycles
Require (& resource) local authorities to provide cycle training on Electric-cycles/adaptive cycles and inclusive cycle hire centres so that cycling is accessible to all.
4.  Recognise the fact that cycles are mobility aids for many Disabled people and develop a Blue Badge for Disabled cyclists
5.  Run a national public education campaign (inspired by RNIB's call for a Covid Courtesy Code)
Further we ask Local Authorities to:
1.  Involve local Disability organisations in the access-auditing of temporary schemes & in co-production of all permanent schemes.
2.  Prioritise safety and accessibility of all temporary walking and cycling footway widening & temporary Cycling schemes. We recommend the use of TfL's Temporary Traffic Management Handbook.
3.  Carry out Equality Impact Assessments for all temporary schemes and apply inclusive design principles, referring to our Guide to Inclusive Cycling.
4.  Retain essential car access for pick up, drop-off and Blue Badge parking, including on otherwise car-free streets and systematically audit and upgrade footway accessibility throughout all Low Traffic Neighbourhood schemes.
5.  Provide for accessible cycle parking for longer/wider cycles in town centres and on residential streets/estates/developments.
 A public education campaign will help citizens recognise that:
1. We all have equal rights to travel for work, health and leisure
2. Some Disabled people depend on motorised vehicles for their journeys. Other are unable to drive; some find it easier to cycle than to walk;
3. We are all responsible for each other's safety; not all Disabilities are visible. 
4. Some Disabled people cannot wear masks.
5. We are prepared to give extra space to others on pavements and cycle paths and to leave the car at home whenever possible so road space and car parking is prioritised for people with no choice but to drive.
The COVID-19 pandemic has changed our world. Emergency measures have been introduced to try to limit the spread of the virus. As we move out of the lockdown phase, Disabled and older people must be put at the centre of post-Covid19 recovery plans.
 A world in which Disabled and older people are safe to restart their lives and rebuild their health and fitness will not only be fair and just, it will be safer and healthier for everyone and save millions for our NHS and social care sector.
Additional notes:
Wheels for Wellbeing is led by Disabled people and fights for equal rights to enjoy the wellbeing benefits of wheeling & cycling.
19% of the population are over 65 and 21% of UK adults are Disabled. The NHS has advised 1.8 million people who are extremely vulnerable to COVID-19 infection (who have conditions including blood cancer, MS, or severe chest conditions) to practice 'shielding' and remain at home.
Being isolated indoors for prolonged periods leads to a greatly increased risk of ill health, and greater care needs. The Chief Medical Officer recommends that every adult, including Disabled people, should aim for a minimum of 150 minutes per week of moderate intensity exercise to improve their mental and physical health. Even before lockdown Disabled people were 50% less likely to achieve this. For all citizens, restrictions on the ability to exercise and on social interaction may cause or worsen key medical conditions, leading to an increase in the incidence of disability and higher economic costs.
We suggest new temporary cycle lanes should be called 'micro-mobility lanes', for use by anyone with a mobility scooter, electric cycle, scooter, or cycle who wishes to use the road surface but travel faster than pedestrians on the pavement.
A 'cycle Blue Badge' scheme would allow those people who cycle but cannot dismount and/or walk their cycle (their cycle is their mobility aid) to access the pavement and to wheel considerately in pedestrianised areas when accessing buildings.
For more information about Wheels for Wellbeing's position statement or to talk to someone about it, fill in the form below or drop us an email info@wheelsforwellbeing.org.uk. If you like what we do and are able to support our Campaign/Policy work, we would encourage you to donate to us as we currently receive no funding for this.