Towards the end of last year, you may have seen us promoting and encouraging Disabled cyclists to complete our annual survey about their views and experiences – as far as we are aware, it is the only national survey of its kind. The survey was extremely well-received, with 213 Disabled cyclists from across the UK sharing their experiences.
'Wheels for Wellbeing's annual survey is a useful reminder that for many disabled cyclists, their cycle is their mobility aid. Yet adapted bikes are often prohibitively expensive and infrastructure design too often forgets that not all cycles have two wheels, and not all cyclists can wheel their bikes. As authorities make temporary changes to support active travel, disabled people must not be left out.' – Rachel Aldred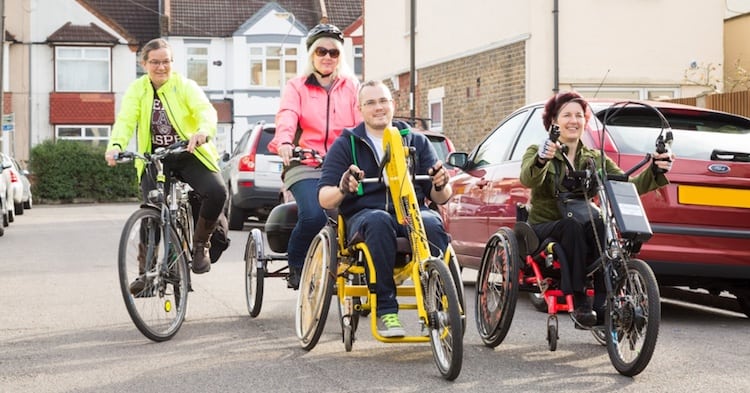 What were the results?
Over 75% of respondents indicated that they had experienced difficulties in accessing cycling, with individual freedoms being severely restricted as a result. Most significantly, the following barriers were identified as the most pressing ones for the third year running:
Inaccessible cycling infrastructure
The prohibitive cost of adaptive cycles (and lack of local inclusive cycling opportunities)
The absence of legal recognition of the fact that cycles are mobility aids for many Disabled people (on a par with wheelchairs or mobility scooters)
On a more positive note, our survey revealed some small improvements compared to previous years:
Fewer Disabled cyclists worry about having benefits reduced or withdrawn
There's a slight reduction in Disabled cyclists reporting being asked to dismount and/or being prevented from accessing public spaces and public transport
Could this be due to the general population becoming more aware of the fact that Disabled people can cycle?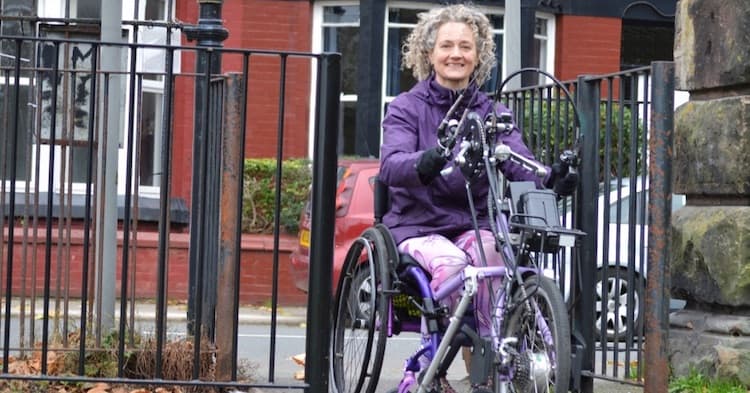 Looking into the future
Various active travel organisations are starting to focus more on inclusive cycling, with Sustrans noting that although 84% of Disabled people have never cycled before, 33% would like to (Bike Life survey, 2017).
With more Disabled people demonstrating an increased desire to start cycling, concrete changes must be made to facilitate this. The current pandemic has witnessed a significant shift in attitudes towards active travel, with the provision of wider cycle lanes and footpaths being just some of many adaptations to the urban environment. By involving Disabled cyclists in these planning discussions, there's potential to overcome the greatest barrier of all: the lack of accessible infrastructure.
Alongside supporting moves to reclaim car lanes and parking spaces to accommodate more Disabled cyclists, Wheels for Wellbeing will continue lobbying the Government and Motability for greater financial support in accessing cycling. We will also keep advocating for the official recognition of cycles as mobility aids through our #MyCycleMyMobilityAid campaign.
You can read the full survey report here (you can also find it by going to: Campaigning –> Publications and Research –> Surveys –> Experiences of disabled cyclists (2019))