What difference does using your cycle as a mobility aid make to your life?
I have a recumbent pedal assist trike, which I've owned for nearly 5 years and I have cycled over 13,000 miles on it. I use it to visit friends, go to the shops and to go to my exercise class etc.
I have Parkinson's and it has slowed down the progression of my condition by 5 years, according to my consultant. I started having symptoms in July 2009: I went to the doctor's with symptoms in the September and was diagnosed 13 months later after a Datscan. By the summer of 2014 I was struggling to use my two wheeled bike because of balance issues and I got tired. I was also getting depressed, being left out and not being able to do things.
Buying a trike was the best thing I did as it has improved my health physically and mentally. I also use it to go out on bike rides with my husband and with friends and we both belong to a club locally. In the last few years I've also been able to cycle with family and my young grandchildren.
I'm struggling with walking, so when we go away on holiday we take the trike with us and we cycle to where we want to go.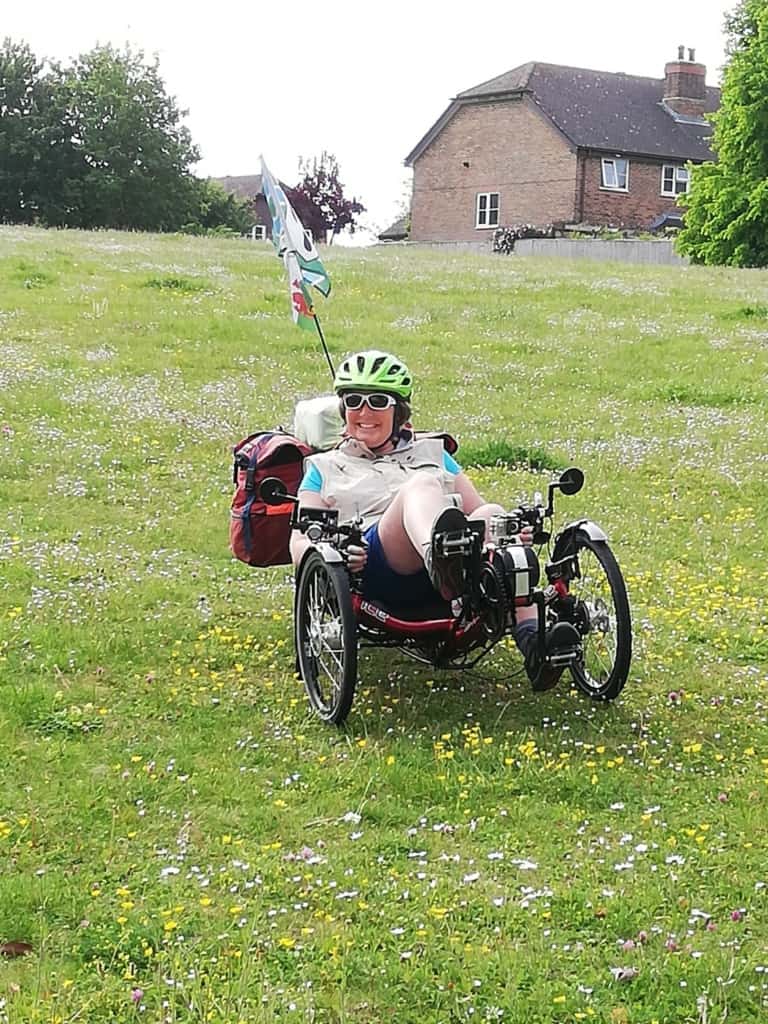 What challenges, if any, have you encountered when using your cycle as a mobility aid?
1. It was very expensive to buy. One of the reasons for this is that I was charged VAT on it. I strongly believe that it should have been VAT-free because it has done so much good and has saved the NHS lots of money by treating me for my condition.
2. I am not allowed to take it on trains. I have asked and the answer is "they are not allowed". This has made it very difficult getting to places away from home; other people can take their bikes on the train, but I can't.
3. The poor condition of the roads affects me badly. The number of potholes makes it difficult for me to avoid them and road surfaces have a great effect on me. When the road surface is top dressed with a rough coating, it makes the trike go slower to overcome the resistance. I also struggle with speed bumps: they have a short gap at the side for two wheeled bikes to go through, but I have to go over them which means I have to slow down considerably and this is dangerous when I'm in a group going faster.
4. We also use cycle routes and have had problems with gates on some of these. We were on the cycle route in North Wales around the coast, and came across a gate that we could not get through. Luckily, I was with my husband and two friends and we were able to lift my trike over. I wrote to the council explaining the problem but I did not get a satisfactory reply.
If there was one thing that could change to help you to use your cycle as a mobility aid, what would it be?
This is quite a difficult question to answer. I think it would be to be able to take my trike on trains. And the other thing that I think is very important is to not charge VAT on buying bikes used as aids, so that they are available to more people.
Find out more about My Cycle, My Mobility Aid