Adella has been attending Wheels for Wellbeing's inclusive cycling sessions for 1.5 years now. She has always loved cycling, but since developing rheumatoid arthritis can no longer use 2-wheel bicycles.
When she came to her very first inclusive cycling session at Croydon Sports Arena, Adella was prepared for disappointment. She says that when it comes to physical exercise, you're used to having low expectations about what you can and can't do – you're either 'too disabled' or 'not disabled enough'. However, within 10 minutes of coming to her first session she was on the track cycling, and for that she is so grateful!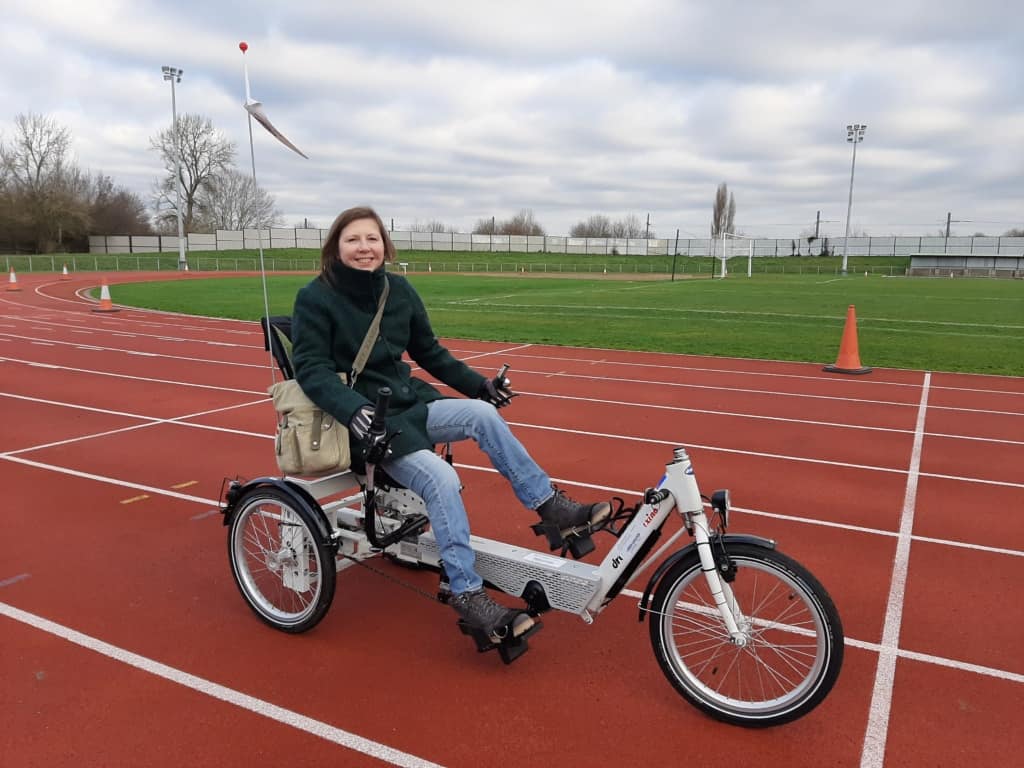 Adella tried swimming in the past, but found that the slippery floors, low-positioned seating and issues getting in and out of the pool made the whole experience unenjoyable. In addition, she felt that while swimming is supposed to be inclusive, those doing it for leisure often feel as if they're in the way of faster and more powerful swimmers.
As she is unable to walk very fast, our Croydon sessions are the only opportunity for Adella to benefit from aerobic exercise. She also loves the fact that the sessions take place outdoors in the fresh air: "It's the joy of cycling! I feel as if I've actually done some exercise afterwards; I'm sure it has improved my mobility." She praises the staff and volunteers for always being so friendly and funny, and for never judging or patronising participants.
Here you can see Adella enjoying one of our recumbents!