You can make a donation or take part in an event in memory of someone special via Virgin Money Giving.. Sally Heape raised £515 in memory of her husband, David Heape.
This September I cycled from Woodmansterne to Brighton, with friends and family, in memory of my late husband David Heape. It was an absolutely glorious day and I loved doing it. I felt David was with me as I pedalled through the beautiful Surrey and Sussex countryside on one of his (not racing!) bikes. He would have been proud of us all I'm sure although I know he would have thought my preparations were a little sketchy!

Having got such a buzz from it I wondered how we could help others, less fortunate than us, to enjoy cycling and so I did some fundraising for Wheels for Wellbeing. David was always trying to get as many people as possible to cycle and i regret now not sharing his enthusiasm! I got such a buzz from the event and realised what my late husband was talking about when he would say what freedom and exhilaration it gave.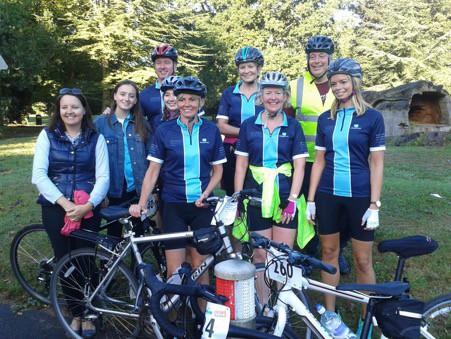 If you would like to learn more about supporting Wheels for Wellbeing then fill in the form below, call Liz on 020 7346 8482 or drop us an email liz@wheelsforwellbeing.org.uk.